What's It All About?
This year we're taking part in UK Coffee Week (29 April – 5 May). A week that brings the nation together to celebrate coffee, have fun, and raise valuable funds for Project Waterfall – a charitable initiative delivering clean water, sanitation and education to coffee-growing communities.
Throughout the week thousands of coffee businesses like ours will be fundraising through a variety of different ways.
However they decide to raise funds, they'll be giving coffee lovers across the UK the chance to make their cup matter for Project Waterfall.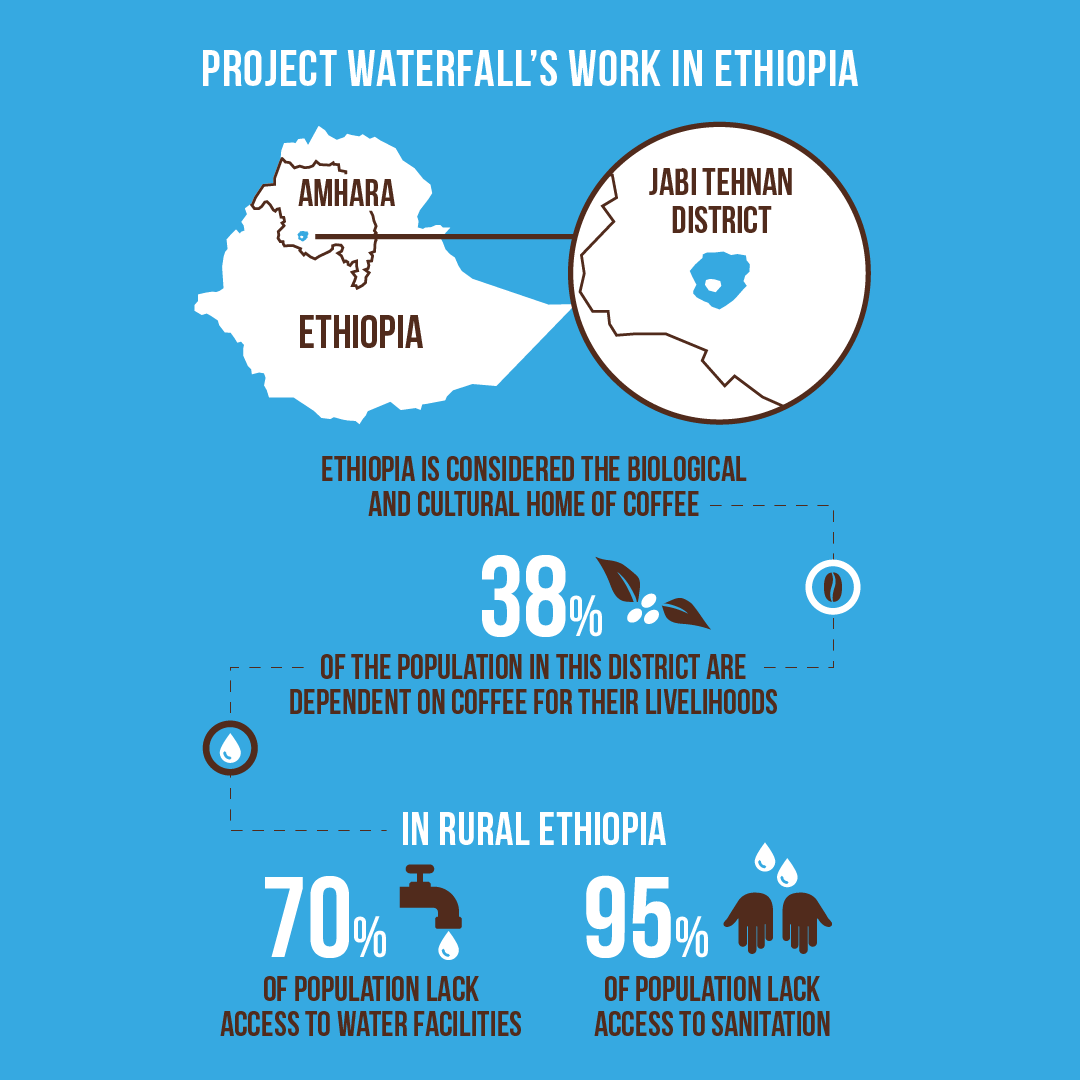 Why Project Waterfall?
844 million people around the world can't access clean water. The majority live in isolated, rural areas – the same areas growing our coffee.
100% of the funds raised during this year's UK Coffee Week will go to Project Waterfall's ongoing work in the rural Jabi Tehnan district of Ethiopia.
This work began in 2018, in partnership with WaterAid UK, with the aim of bringing clean drinking water and sanitation to 10,000 people in the area over the next 3 years.
Since 2011, Project Waterfall has raised over £1 million and changed more than 40,000 lives in Nicaragua, Tanzania, Rwanda, Vietnam, Uganda, Kenya and Ethiopia.
How You Can Support
Between 29 April – 5 May visit our online store and we'll donate a percentage of your sale to Project Waterfall.
If you'd like to read more about UK Coffee Week, please visit their website here.