Are you looking for a new book to read? Here are 11 really interesting books to read. These were chosen by our much-loved friends of Coffee & Kin.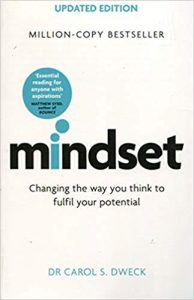 MINDSET by Carol Dweck – "an enlightening read"
Recommended by – Jayne Hardy, author, founder and CEO of The Blurt Foundation.
MINDSET is all about the power of your mindset and changing the way you think to fulfil your potential. Dweck shows us that it's not just our abilities and talent that make us successful, but whether we approach life with a fixed or growth mindset. With the right mindset, Dweck believes that we can motivate our children and help them improve their grades at school as well as reaching our own personal and professional goals. 
This book has been around a while but if you haven't read it yet, it's definitely one to add to your list. It's a truly enlightening read.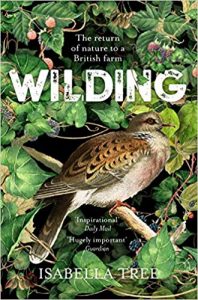 WILDING by Isabella Tree – "an inspirational read about the British landscape"
Recommended by – Jen Benson, runner, writer and founder of Adventure Places. 
WILDING is so good because reading it helps us make sense of the British landscape and understand how and why it has evolved in the way it has. It dispels many of the common myths about farming, food and modern methods and it shows us how nature can take care of itself and humans, if we allow it to, through the incredible example of the Knepp Estate in West Sussex.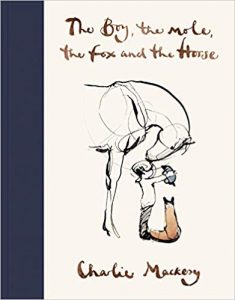 THE BOY, THE MOLE, THE FOX & THE HORSE by Charlie MacKesy – "a book of hope for uncertain times"
Recommended by – Killy Williams, artist and founder of Killy & Co.
If you haven't read this book yet, you are in for a real treat. Charlie tells the story of the boy, the mole, the fox and the horse through beautiful illustrations and thought-provoking words. It's takes the reader through all of life's most important lessons and has been shared thousands of times online. It is quite simply beautiful and makes a wonderful gift for a friend.
THE DESIRE MAP by Danielle LaPorte – "great for setting your intentions for the year"
Recommended by – Sian Conway, founder of #EthicalHour.
THE DESIRE MAP is all about goal setting. The book gives you the hands-on tools to identify your core desired feelings and create practical goals to help you achieve those desires.Most of us spend lots of our time planning but sometimes we forget what we're actually planning for. The Desire Map is perfect for tuning into your purpose and desires and helping you set intentions for the year ahead.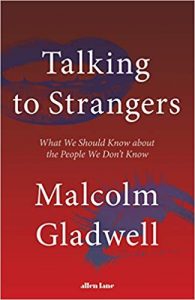 TALKING TO STRANGERS by Malcolm Gladwell – "you can't judge a book by its cover"
Recommended by – Mick Armstrong, founder of Seapigs.
TALKING TO STRANGERS makes you understand just how important context and culture are when trying to communicate with people you don't know. We all make sweeping judgements without understanding the facts, but this book proves that you can't judge a book by its cover, yet we all still believe we can. An absolutely fascinating read.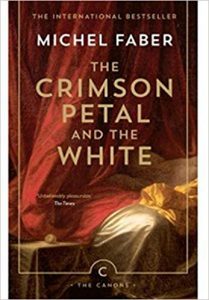 THE CRIMSON PETAL AND THE WHITE by Michel Faber – "a mesmerising tale of passion, intrigue, ambition and revenge"
Recommended by – Kay Greef, co-founder of The Crafthood
This is Victorian London as you've never seen it before. It's a hefty 831 page read but it's worth it. The narrator directly speaks to you the reader so immediately it's engaging and a little unnerving as you are always aware that the narrator is in charge of what you see in each scene.  Although it's set in Victorian London, some of the themes are super relevant today in light of the 'Me Too' movement.
BIG MAGIC by Elizbeth Gilbert – "creative living beyond fear"
Recommended by – Sharon Stephenson, co-founder of The Crafthood. 
In BIG MAGIC, Elizabeth Gilbert shares her wisdom about creativity. It is great for those who have any kind of creative drive but feel sometimes overwhelmed by pressures such as imposter syndrome. It also looks at other joy suckers like perfectionism and comparison. Gilbert shares her experiences, thoughts and learning with kindness. It's a wonderful read. 
THE BODY: A GUIDE FOR OCCUPANTS by Bill Bryson – "Science Book of the Year 2019"
Recommended by – Joseph AlMalah, a friend and very important Coffee & Kin customer! 
We all spend our life in one body but most of us have no idea how it works or what goes on inside it. In THE BODY, Bill Bryson explores the human body, how it functions and how the body has the ability to heal itself. It's a genius in itself and is such a fascinating read. It won The Times Science Book of the Year in 2019. 
HOW NOT TO WEAR BLACK by Anna Murphy – "find your style, create your forever wardrobe"
Recommended by – Hannah Hubb, founder of Pop & Flo. 
This is a bible of ideas on how to find your own style and create a capsule wardrobe. It's all about shopping less and buying better. Anna Murphy, Fashion Director of The Times, shares her tricks for dressing well without always resorting to black. She basically wants to help you feel more confidence and look and feel fabulous!
MALIKA FAVRE – "your daily dose of creativity"
Recommended by – Henry Coggin, co-founder of Vida Creative.
This is a different type of recommendation from Henry. It's a book all about one of the world's most celebrated illustrators – Malika Favre. She's a French artist, who is based in London. Malika is well known for her minimal style, which is often described as Pop Art meets OpArt. The book goes into her story and makes you appreciate the beauty of simplicity! Her Instagram account is also divine. Well worth a look. 
MAKING SPACE by Jayne Hardy – "a thought provoking and empowering read"
Recommended by – Ruth Oldfield (me), co-founder of Coffee & Kin. 
Now, I haven't read this yet but it's the next book on my list. One of my goals this year is to slow down and make more "space" in my life so I'm hoping that this book will help! In this practical guide, Jayne Hardy helps us explore our existing boundaries; the ones that work for us and the ones that work against us; and shows us our to create new boundaries to help us protect our physical, mental, emotional and digital spaces. I can't wait to read it. 
So there we have it, our 11 really interesting books to read..
I really hope you've managed to find a new book to add to your reading list. If you have then my work here is done!
Please share this blog with any fellow bookaholics and if you have any of your own personal recommendations, let me know and I can add them to my next list.
Jayne Hardy is the founder of The Blurt Foundation – a social enterprise dedicated to helping those affected by depression. We are proud to support Blurt and all the important work that they do. A life changing resource for many. Jayne has also written two books herself – The Self-Care Project and Making Space. 
Sian Conway is a big fan of people who want to change the world and save the planet. She writes about ethical and sustainability issues for major publications such as the Huffington Post and mentors ethically focused entrepreneurs. She also runs #Ethicalhour on Twitter every Monday at 8pm.
Jen & Sim Benson have written a fantastic blog called Adventure Places, which is dedicated to the great outdoors.  They are also the authors of several books and their next bookShort Runs in Beautiful Places is out in March 2020. 
Killy & Co. is an online boutique selling the most beautiful mugs and animal prints. They've worked hard to make a mug that is lovely to hold, has wonderfully vibrant colours, excellent shiny gold bits and no chunky-edged dribble!
Seapigs creates the ultimate beach and lifestyle products. Mick and his herd are tackling plastic pollution and global warming head on. They're a brand with a conscience. 
The Crafthood is a female led duo of passionate makers, who focus on the 'feel good' factor that comes with modern craft. They run pops ups and workshops and sell a beautiful range of thoughtful gifts online. 
Vida is a branding and digital creative agency based in Newcastle. They creative stylish, authentic brands and amplify them with clever marketing strategies. They're also just a really nice bunch of people! 
Pop & Flo is a beautiful online boutique that sells handpicked, stylist and quirky accessories and clothing, which have been sourced with love. Life is better with colour!