Coffee & Kin is run by us…
Ruth & Mark, a husband and wife team. Seven years ago, we were introduced to speciality coffee by our brother-in-law, a coffee roaster in Adelaide, Australia. We were blown away by the flavour and quickly became addicted to drinking good quality coffee.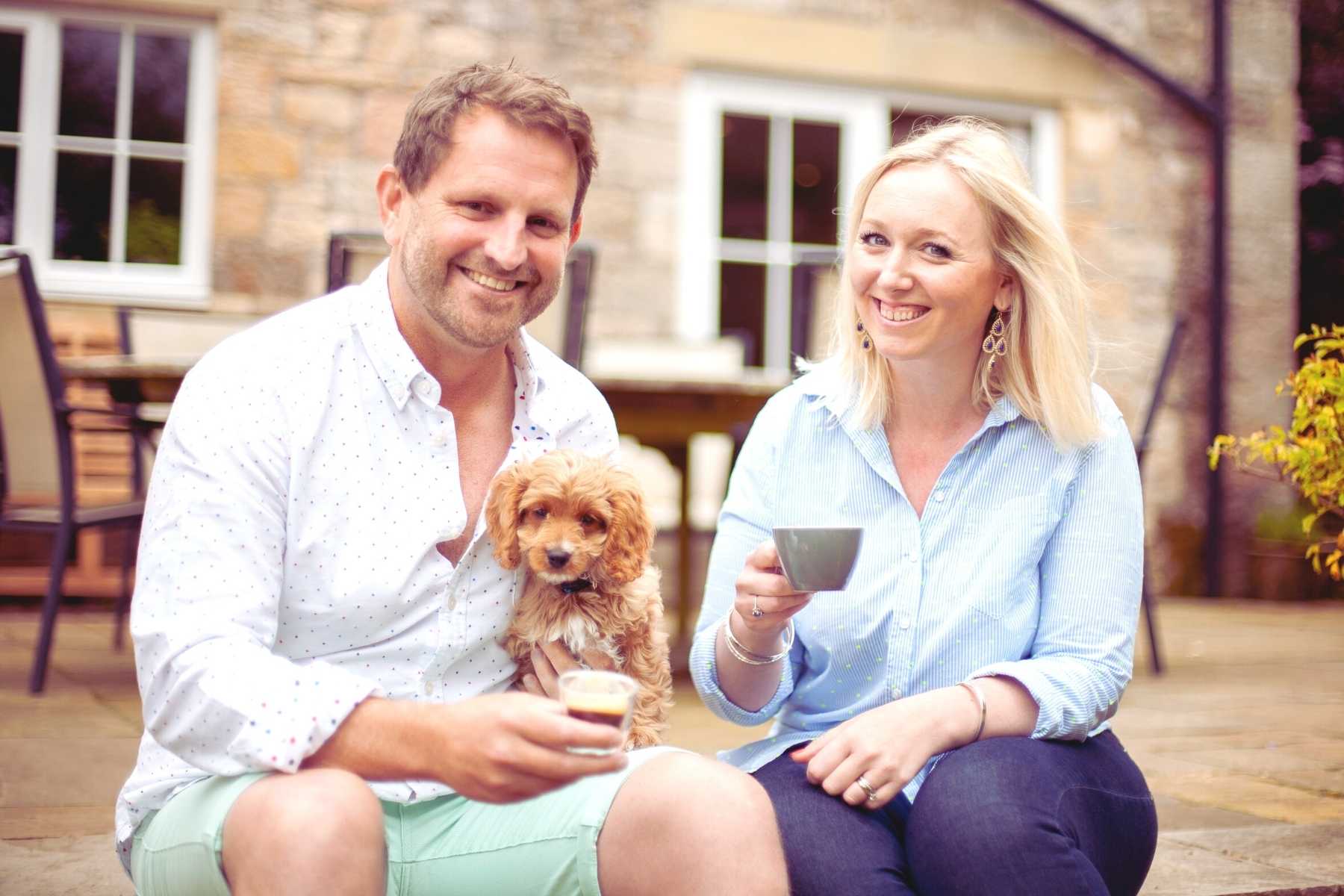 When we got back from our trip to Oz, we didn't want to drink instant coffee anymore
It just wasn't the same. In fact, it was horrible! So, we bought ourselves a Nespresso pod machine and enjoyed the convenience and taste of pod coffee. However, it just felt so wrong to throw our used plastic and aluminium pods in the bin. I knew they'd end up in landfill and potentially pollute our oceans.
One day, I turned to Mark and said, why don't we create our own capsule. We had two requirements:
It had to be compostable and eco-friendly.

It had to taste amazing and contain speciality grade coffee, because it's the best.
We believe that the speciality coffee shop experience can also be enjoyed in your kitchen, on holiday or in the office through our range of speciality nespresso® compatible coffee capsules.
At weekends, we also love to grind coffee beans and make a pot of fresh coffee. So, we also offer our own range of freshly roasted coffee beans.
We've also created the Coffee & Chocolate Club – the UK's No.1 club for coffee and chocolate connoisseurs, which is the most amazing treat to your door every single month. It also makes the most fabulous gift for a friend or someone you love.