Starter Pack
£

24.00
Buy our starter pack of 60 capsules for only £24 and get free postage
Introducing the World's Kindest Coffee Capsule – our Nespresso® compatible coffee pods are 100% plastic free, fully compostable, ethically sourced and packed with seriously tasty specialty coffee.
Eco-friendly and smooth coffee that tastes so good!
Product Information
DISCOVER
Tasting notes: Chocolate, almond and maple syrup. DISCOVER tastes like our strongest coffee. In this capsule, you'll find hints of chocolate and spicy pepper from India, honey, orange and apricot from Nicaragua and delectable cookies and brown sugar from El Salvador, which will linger delightfully on your palate.
ESCAPE
Tasting notes: Toffee, chocolate and hazelnut. Our ESCAPE capsule is a full bodied and well-rounded combination of coffees from India, Brazil and Colombia. You can enjoy sweet notes of lemon and brown sugar from Colombia, biscuit and chocolate from India and scrumptious hazelnut and sweet toffee caramel from Brazil.
EXPLORE
Tasting notes: Dark chocolate, raspberry and caramel. Our EXPLORE capsule is deliciously smooth, nutty and sweet. You'll find hints of honey, roasted hazelnut and orange from Honduras and dark chocolate, caramel and raspberry from Brazil. It has the most divine tropical fruit aftertaste.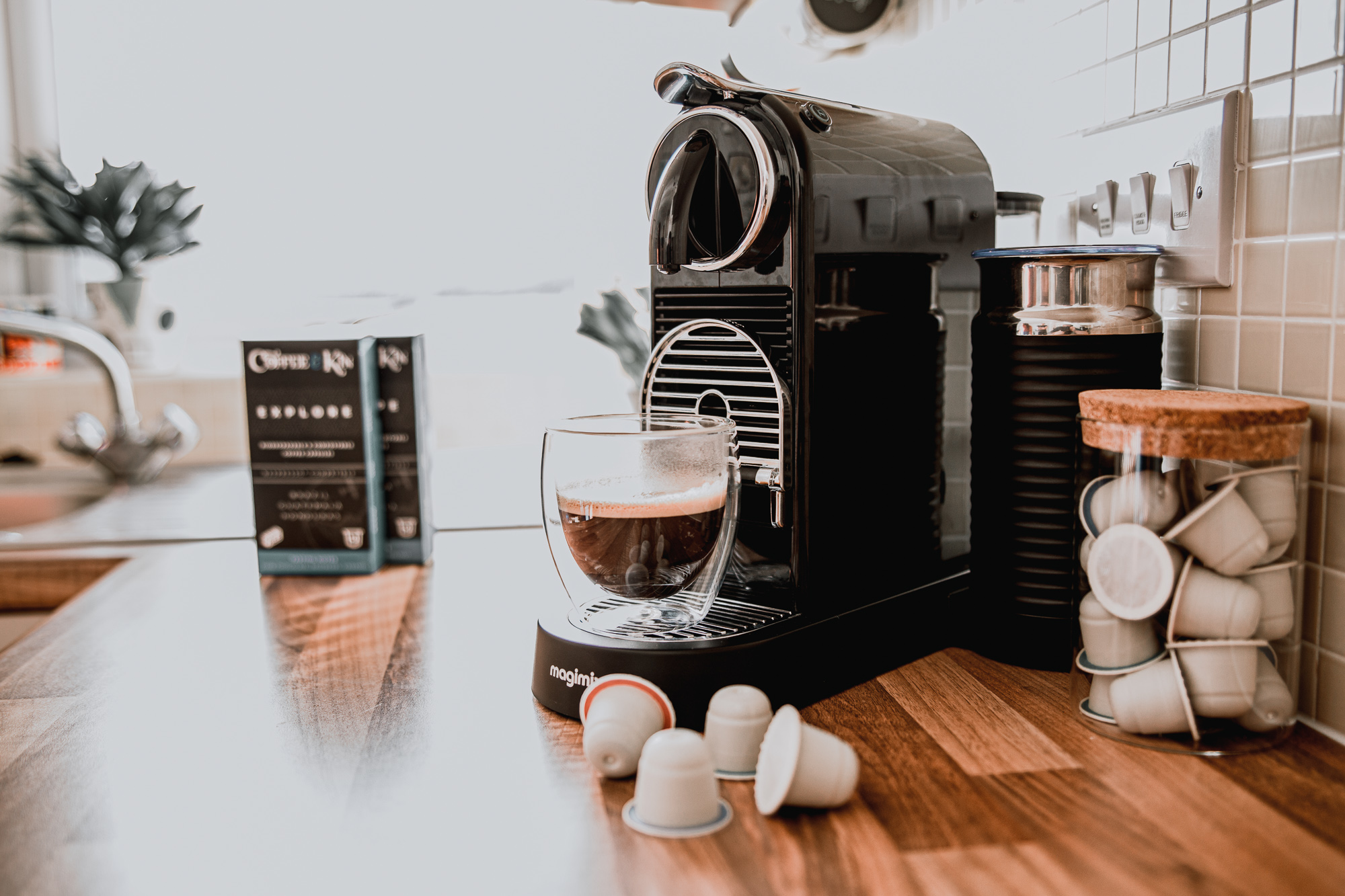 Brew Good. Do Good. Feel Good.
Our Mission
We are committed to ethically sourcing our coffee.
We only work with coffee growers that are independently certified and passionate about producing specialty coffee around the world.
Our aim is to give our customers great tasting speciality coffee at an affordable price and we also want to ensure the farmer is getting a fair price too.
The world's kindest coffee
Coffee & Kin is run by Ruth & Mark who want to make more people smile with their tasty coffee.
We only use speciality grade coffee as it's the best quality you can buy.
Recreate the coffee shop experience at home with a smooth, flavoursome and utterly delicious cup of coffee.