Do you know the best way to get the tastiest coffee from your coffee pod machine?
It's all about the pour and how much water you put through the coffee pod. If you flush too much water through your coffee pod, you'll get a horrible bitter tasting coffee. But don't worry, I'm going to tell you how to make coffee with pods at home…..and it's really easy too.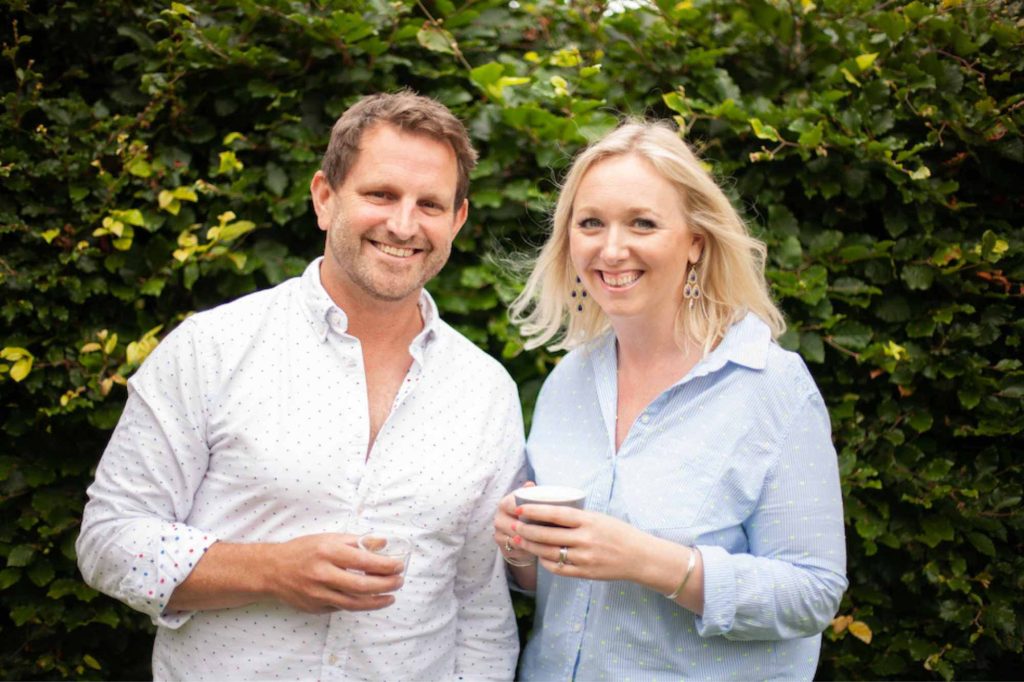 How to set up your coffee pod machine
You need to make sure that your coffee pod machine is set up to suit your tastes. Most Nespresso® machines have two buttons. One for a short pour and another for a longer pour. We recommend the following settings:
Short button – 40ml
Long button – 80ml 
How to make the perfect coffee with pods?
Most people will run too much water through their coffee pod to get a longer coffee, however, this will actually produce a weaker and bitter tasting coffee.
We recommend following these settings on your coffee pod machine for different types of coffee:
Espresso – use the short button on your coffee pod machine and pour 40ml. You could even try a ristretto and pour only 25ml through your coffee pod.
Latte – use the short button, pour 40ml and add warm milk on top. You can experiment by using your long button and pour an 80ml shot in the cup – everyone has different taste preferences. 
Flat white – pour 2 x espressos and add the same amount of warm milk. This is my absolute favourite way to make my daily coffee. This is a shorter drink but if you're a real coffee lover, you'll love this method. It tastes divine! 
Long Black – boil a kettle and pour hot water into your cup. Then add one or two espressos on top. 
If you pour lots of water through your coffee pod, you won't get to enjoy the true flavour of the coffee. Instead, you'll get a horrible tasting coffee (in my opinion).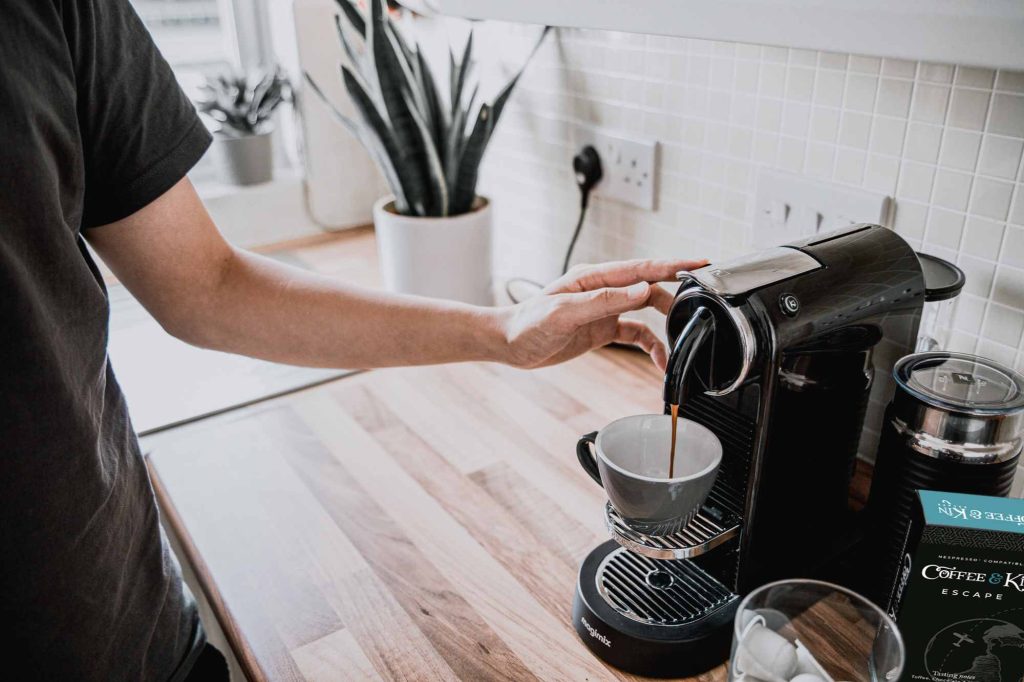 Why does my coffee taste weaker than the one I bought in a café? 
So, here's the thing. coffee pods aren't weaker in flavour. It's actually all about the quantity of coffee used to make your coffee. 
In a café, a barista typically uses 14g of coffee to make your coffee whereas there is approximately 5.5g of coffee in a coffee capsule.
If you want to recreate the coffee shop experience in your own home, all you need to do is use two pods. That might sound extravagant; however, you would spend over £2.50 on a good coffee in a café and the price of two coffee capsules is nowhere near that. 
So, if you love a milky coffee, why not try two espresso as the base and then add milk. We guarantee that you will taste the difference! You won't regret it. 
What's so good about our coffee pods?
We want to make sure you're getting the best coffee. 
We have purposefully chosen to create our three blends with speciality grade coffee, because it's the best quality and tastiest coffee that you can buy. You can read more about speciality coffee here. 
Our capsules are also 100% plastic free, biodegradable and compostable and we donate 10% of our profits to CALM. Together, we are taking a stand against suicide in the U.K.
We really want to become known as the world's kindest coffee company and our mission is to make more people smile through our seriously tasty coffee.
We hope you'll join our Coffee & Kin family and become part of our community of caring and eco-conscious coffee drinkers.

So, to sum up……
We all have different tastes and coffee is a bit like wine. What suits one person won't necessarily suit someone else but that's what makes it even more exciting. These are my tips on how to make coffee with pods at home. But, you might prefer to do it another way. 
Just remember that the same coffee pod can taste completely different depending how much water you pour through it. Why not give a few different methods a try and taste them alongside each other. 
If you haven't tried our coffee pods yet, we would love you to give them a try. If you buy our Starter Pack, postage is free.
We'd love to know which blend you prefer! 
Happy coffee drinking.
Ruth (also known as the Founder of Coffee & Kin and total coffee addict!)