This month's Coffee & Chocolate Box is a delightful combination! We feature handmade chocolate from Seed & Bean and tasty coffee from Django Coffee Co.
The Coffee
This month, your coffee is roasted by Django Coffee Co. Roasters – speciality coffee roasters based in Southport.
April's coffee is from Kisinga Village in the Rwenzori Mountains in Uganda. All the coffee here is grown by smallholder farmers who have coffee trees growing in their fields alongside other crops.
Customers will enjoy flavour notes of tropical fruits and blackberry in their coffee.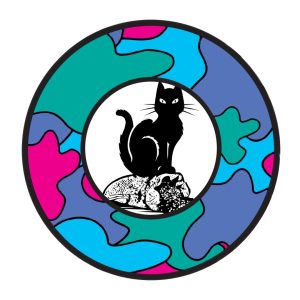 The Chocolate
We're delighted to feature Oli from Seed & Bean in April's Coffee & Chocolate Club.
Seed & Bean was created to make an ethical range of chocolate without compromising on taste.
All their chocolate is single origin and sourced from Africa and The Dominican. They add all their ingredients as the chocolate is tempered, which allows the flavour to mix with the chocolate so each bite has that perfect taste.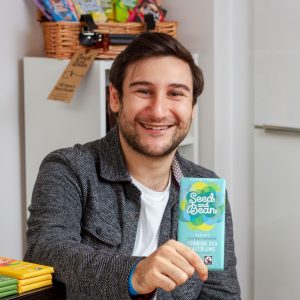 Milk chocolate subscribers enjoyed Cornish Sea Salt & Lime, Rich Milk and Sicilian Hazelnut & Almond. Our dark chocolate customers received Lemon & Cardamom, Coconut & Raspberry and Salted Pretzel bars. 
Club Perks
As well as receiving a tasty selection of Coffee & Chocolate, our VIP members also get access to a free online magazine. This features an interview with the coffee roaster, the chocolatier, a special Coffee & Kin discount and a special offer from one of our small business friends.
Do you want to know more?
Click here to find out more about our Coffee & Chocolate Club.
We offer monthly subscriptions and one-off gift boxes. It's the perfect treat for yourself, a friend or family member.
Enjoy a moment of bliss with Coffee & Kin.