Top 20 Holiday Book Recommendations for 2022
We're off to Italy soon and I'm craving a really good book to read. I've asked friends, family and our fabulous Coffee & Kin community and here are their book recommendations for 2022.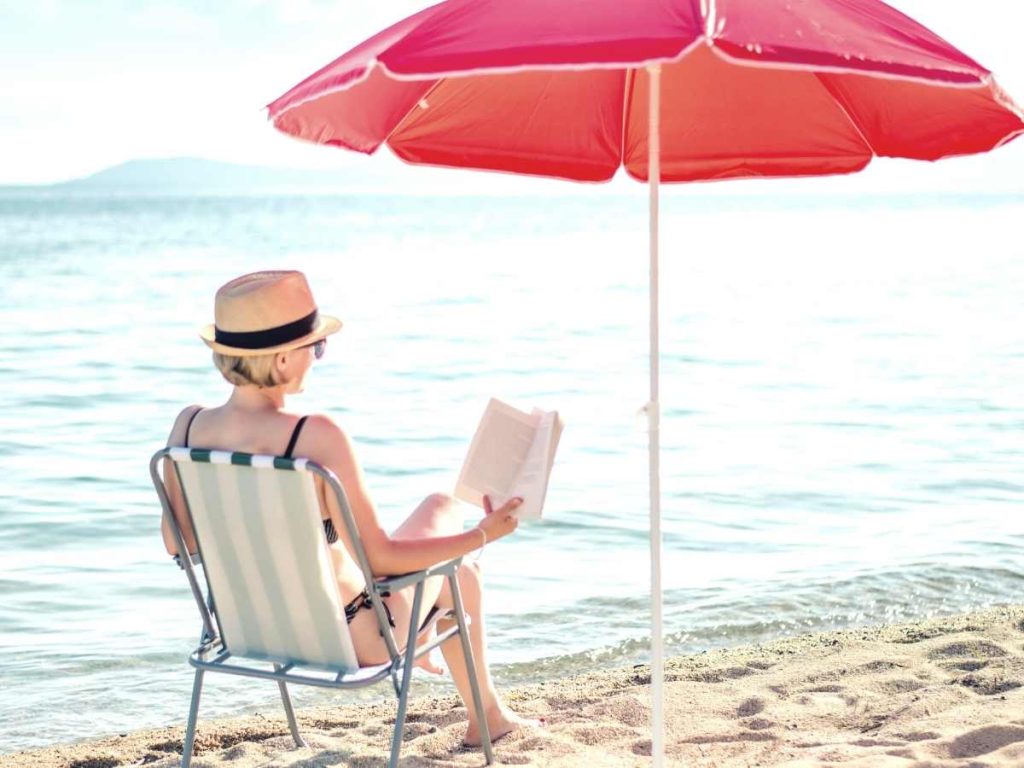 Still Life by Sarah Winman
A delightful story of a British soldier and an alleged spy in wartime Tuscany. All about love, beauty, family and fate.
Queenie by Candice Carty-Williams
Hilariously funny, yet quietly devastating. This book has won numerous awards and is a timely story, tackling issues such as mental health, race, class and consent.
Lessons in Chemistry by Bonnie Garmus
It's about Elizabeth Zott, a scientist who accidentally becomes a TV cook in the early 1960s. Charming, funny and brimming with life and courage.
The Herd by Emily Edwards
A well constructed story of the tensions and judgements implicit in modern motherhood. Tackles the timely issue of vaccination and weighs up personal freedom against public health. Thought-provoking, insightful and skilfully written.
The Dry by Jane Harper
A small town hides big secrets in this page-turning, atmospheric mystery thriller.
West with Giraffes by Lynda Rutledge
An emotional and compelling novel inspired by the incredible true story of two giraffes who made headlines and won the hearts of Depression-era America.
The Thursday Murder Club by Richard Osman
In a peaceful retirement village, four unlikely friends meet up once a week to investigate unsolved murders. But when a brutal killing takes place on their very doorstep, the Thursday Murder Club find themselves in the middle of their first live case. A great read.
Holy Island by LJ Ross
Detective Chief Inspector Ryan retreats to Holy Island seeking sanctuary when he is forced to take sabbatical leave from his duties as a murder detective. A few days before Christmas, his peace is shattered and he is thrust back into the murky world of murder when a young woman is found dead amongst the ancient ruins of the nearby Priory.
The Keeper of Stories by Sally Page
Everyone has a story to tell but does Janice have the courage to unlock her own? A charming and uplifting read.
American Dirt by Jeanine Cummins
An amazing story of a woman on the run with her beautiful boy. A marvellous read.
The Nightingale by Kristin Hannah
In love we find out who we want to be. In war we find out who we are. FRANCE, 1939
Three Women by Lisa Taddeo
A true story about the sex lives of three American women. Explores desire, heartbreak and infatuation.
The Seven Sisters Series by Lucinda Riley
The Seven Sisters is a story about humanity: love, family, joy, loss, fear and pain. And above all, the one gift that is more important than any other, and has kept us humans alive throughout unbearable suffering: HOPE.
A Little Life by Hanya Yanagihara
Four graduates embrace the seemingly limitless possibilities of New York City. The book descends into a dark and involving tale of toxic relationships and the vicious scars of childhood. Everyone is talking about this book.
The Wolf Den by Elodie Harper
Sold by her mother. Enslaved in Pompeii's brothel. Determined to survive. Her name is Amara. Welcome to the Wolf Den…….
You and Me on Vacation by Emily Henry
Two friends, ten summer trips and their last chance to fall in love. The perfect beach holiday read.
The Temptation of Gracie by Santa Montefiore
A classic, magical tale that sweeps you away to Tuscany. Never give up on your dreams, no matter how long you hold on to them.
The Girl with the Louding Voice by Abi Daré
A mesmerising and inspiring story of a teenage girl growing up in a rural Nigerian village who longs to get an education so that she can find her "louding voice" and speak up for herself.
The Island Home by Libby Page
An uplifting story about friendship, community and finding out where you truly belong.
The One Hundred Years of Lenni and Margot by Marianne Cronin
A tear-jerking story about the unlikely friendship between two terminally ill patients, who meet in an art class.