This month's Coffee & Chocolate Box is the perfect treat! We feature a gorgeous coffee from Belfast Coffee Roasters and a selection of delicious chocolate from Cocoa Loco.
The Coffee
This month, your coffee was roasted by the team at Belfast Coffee Roasters – a speciality coffee roaster based in Northern Ireland.
We feature a smooth and rich coffee from Kenya, which has tasting notes of lemon, chocolate and caramel. This coffee is grown in the Nyeri district on the Southern part of Mount Kenya.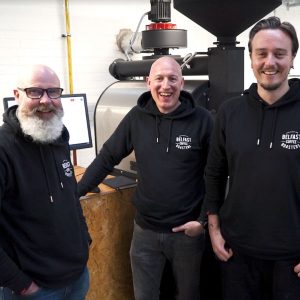 The Chocolate
We're delighted to feature Sarah from Cocoa Locoa in March's Coffee & Chocolate Club. Sarah started Cocoa Loco in 2005 after her youngest started school. She wanted to do something that fitted in around family life and so began baking brownies in her Aga and selling them at farmers markets and on ebay.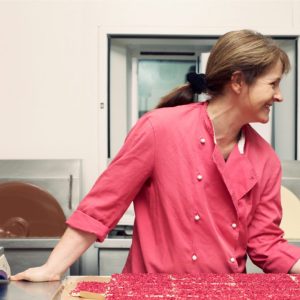 Milk chocolate subscribers enjoyed a Fruit & Nut bar, Swirled Marble Chocolate bar and Milk Chocolate Buttons. Our dark chocolate customers received a Chilli & Lime bar, a Cocoa Nibs & Hazelnut bar and a pack of Dark Chocolate Buttons.
Club Perks
As well as receiving a tasty selection of Coffee & Chocolate, our VIP members also get access to a free online magazine. This features an interview with the coffee roaster, the chocolatier, a special Coffee & Kin discount and a special offer from one of our small business friends.
Do you want to know more?
If you'd like to find out more about our Coffee & Chocolate Club, click here. 
We offer monthly subscriptions and one-off gift boxes. It's the perfect treat for yourself, a friend or family member.
Enjoy a moment of bliss with Coffee & Kin.