We're very excited to tell you about our first Coffee & Chocolate Club. We featured a fabulous coffee roaster from Glasgow and an amazing chocolatier from Newcastle.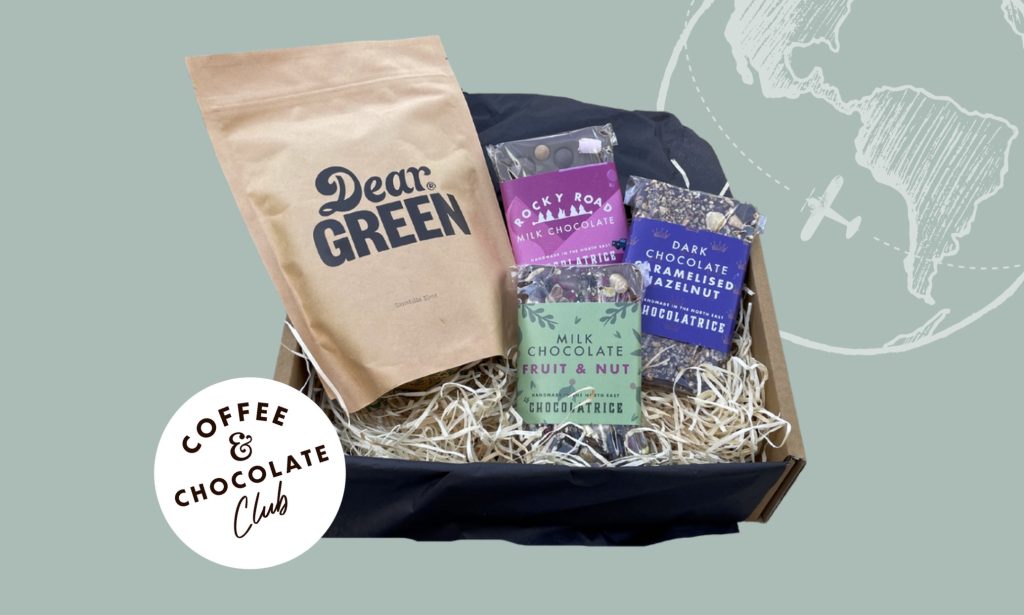 The Coffee
This month, we chose a coffee from Dear Green – speciality coffee roasters from Glasgow. They know a lot about really good coffee and we've had lots of people saying how much they love their coffee!
In the box, you'll find a delightful blend from Brazil, Colombia and Peru, which boasts tasting notes of milk chocolate, plum and pecan. It's perfect with milk and as an espresso. 
Dear Green source all their coffee through direct trade links, which means they are fully transparent in everything that they do and they ensure that farmers are paid a premium price.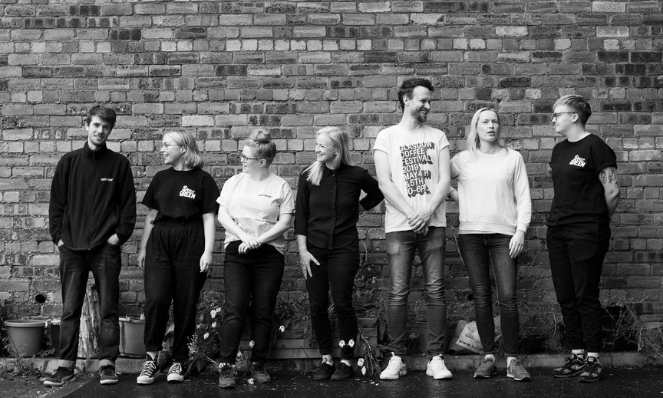 At Coffee & Kin, we're passionate about working alongside other businesses who care about people and the planet as much as we do. In 2020, Dear Green proudly achieved B Corp Certification. They also donate 2% of their annual revenue to charitable organisations and have pledged to being Net Zero by 2030. 
Find out more about Dear Green.
The Chocolate
We love working with Zoe from La Chocolatrice and she has a workshop in our local city of Newcastle. La Chocolatrice runs chocolate making workshops and their aim is to put the fun back into chocolate.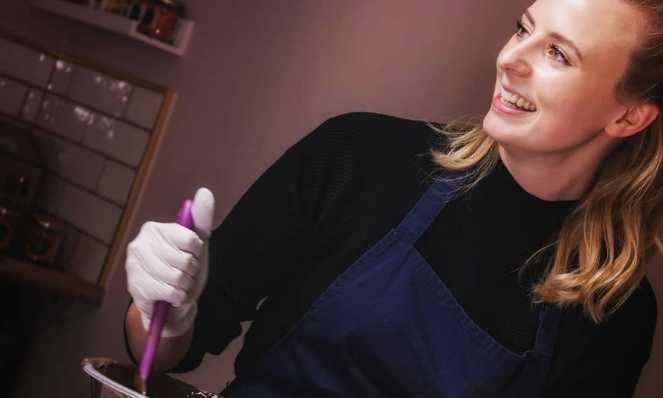 They have the most stunning array of tantalising flavours, which made it so hard for us to choose which bars to include. For our milk chocolate boxes, we choose Rocky Road, Honeycomb and Fruit & Nut. For our dark boxes, we went for Caramelised Hazelnut, Love Berry and Raspberry & Pistachio. 
La Chocolatrice care deeply about the planet. All their packaging is biodegradable and the paper used for their labels is recycled and can be further recycled. 
Find out more about La Chocolatrice. 
Club Perks
As well as receiving a tasty selection of Coffee & Chocolate, our VIP members also get access to a free online magazine. This features an interview with the coffee roaster, the chocolatier, a special Coffee & Kin discount and a special offer from one of our small business friends.
There's a puzzle to do at coffee time and even a book recommendation too!
Do you want to know more?
If you'd like to find out more about our Coffee & Chocolate Club, click here. 
We offer monthly subscriptions and one-off gift boxes. It's the perfect treat for yourself, a friend or family member.
Enjoy a moment of bliss with Coffee & Kin.